Participant Testimonials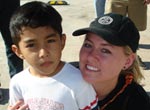 I knew that my trip down to Tijuana would be an experience I would never forget. I didn't realize how great an impact it would have on me. I went down thinking it was going to be a quick week of building houses for a few families, not realizing that they would be helping me much more in return. I learned so much from the people there by their kindness, love and generosity.
My one week in Mexico was wonderful and rewarding. The people of Mexico are truly a delight to be around and serve. The experience gave me a whole new perspective on life and a greater understanding as to why service is so important. I hope to carry with me everything that was felt during that one week and share it with more and more people. I can't wait to go back to Mexico and experience it all again.
—Sarah Harris
---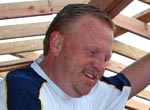 Hats off to you and the principals of BwB...what a fantastic experience for me and my family. And, a very sincere "Thanks" to all of you for making this past Thanksgiving week the most rewarding of our lives. I can't get the El Florido members off my mind. My wife and I have been thinking of other ways to help.
—Jon Norton
---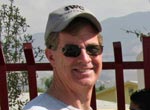 Absolutely amazing experience! Thank you all for your kindness and example of service and love for our wonderful friends in Mexico. This truly was a wonderful and memorable Thanksgiving, one that we will never forget. We look forward to next year!
—The Rogers Family
---
Sean returned to us safe and sound this evening having had a life changing experience. We were thrilled to listen to his experiences and pleased that he had the opportunity we were hoping that it would be for him. It was that and even more. It was difficult for him to express what it meant to him. He declared that he was going next year and the next and when he gets married he will be taking his family. He wants to go back as soon as possible to do something to help the people that he fell in love with in a week's time. He hopes that he might be called to serve his mission in Mexico and wishes that he spoke even a little Spanish so he could have communicated with them. Our sincerest thanks to you and all the others for giving him this opportunity. We wish we could have experienced it with him and hope that perhaps next year we might be in a position to do so. I hope that he was able to offer real help and service. He was very moved by several of the experiences he had. He just really loved it so much. You are wonderful examples to all of us. I'm sure it is a daunting task each year and I am amazed at what you have established.
—Lisa and Kirk Tanner